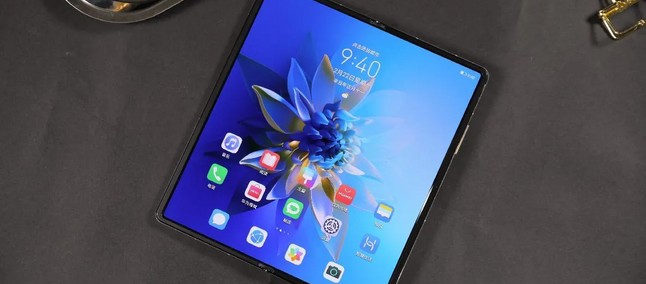 Expectations about Huawei's own operating system, HarmonyOS, only increase. The novelty was to be officially launched in June 2021, along with the P50 line. But with the shortening of available components, the manufacturer has already announced that the new smartphones Huawei P50, P50 Pro, and P50 Pro Plus will be launched only in China.
With that, the wait turns to the arrival of HarmonyOS on the P40, Mate 40, and Mate X2 models. And it seems that Huawei is following schedules very diligently. The era of HarmonyOS on smartphones started as early as last December, with the distribution of the first beta builds. The stable version should arrive in a matter of weeks.
Recently, the Mate 40 Pro 4G smartphone was certified with an alternative operating system to Android and now we have a leak showing the HarmonyOS 2.0 interface working on a Mate X2.
The top of the line unveiled in February this year is probably the latest native Android smartphone from the Chinese company. Huawei was forced to resort to an alternative operating system because of the sanctions imposed by the United States and still faces serious production problems.
Without further ado, check out the video showing HarmonyOS 2.0 in action on Mate X2:
The video is about two minutes long and shows an interface that takes a lot of inspiration from both Android and iOS. The organization of the home page resembles in particular the latest version of the Apple system – without a drawer, all the application icons spread across various pages and a menu that brings together all the widgets – as well as the folder mechanism and the layout of the settings app.
The notifications and gestures bar is more similar to Android. The "curtain" can be reached by sliding down the edge at the top; for the control center, it is necessary to move your finger towards the right corner. The same gesture, done anywhere on the desktop, invokes the search engine
The user who uploaded the video also briefly opened the calendar and note-taking applications. It seems that there will also be widgets that can react to specific gestures, but it is difficult to understand the exact mechanism and whether they will only be available for foldable and tablets or also smartphones.
So far it has been difficult to obtain concrete and complete information about the characteristics of Huawei's operating system, at least here in the West. It is still unclear how long we will have to wait to get our hands on a device that runs HarmonyOS.
Recommended: Samsung and Xiaomi can develop a custom mobile phone chipset together
What are your expectations for HarmonyOS 2.0? Tell us in the comments!