Although we have several iPhone models with two cameras in the back, when we talk about filming, there is a limitation: only one module works at a time.
But a new patent recently published in the US Patent and Trademark Office suggests that in the future, dual-cam models of Apple's smartphones will be able to use the two sensors simultaneously when recording videos.
The document relates an "electronic device like the iPhone possessing wide-angle cameras and telephoto on its back".
At the moment, the models that bring dual-cam in the line of Apple smartphones are:
iPhone 7 Plus
iPhone 8 Plus
iPhone X
The current software displays a single window, where when zooming, the other camera is activated after a certain point; the patent suggests that using both cameras at the same time, two windows would be displayed on the smartphone screen.
This could help create videos with greater creativity, seeing that each sensor could be controlled independently.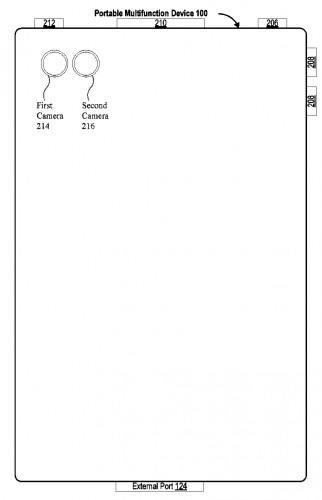 The telephoto camera, for example, would be responsible for shooting closer, with the other capturing more open plans.
Another interesting possibility would be the control of frames per second in the shoot, also independently (one could capture 24 and another at 48 fps, for example).
The resolution control would also be flexible, with one of the sensors being able to capture video at 4K while another at only 1080p.
Lower resolution images could also be used as a representation of the video file (a preview, previewed before opening).
The patent was registered in 2018, so we might see the implementation in models released, who knows, next year.
In addition to this patent, Apple has recently registered others that include, for example, a way to protect our eyes when using iPhone in dimly lit environments.