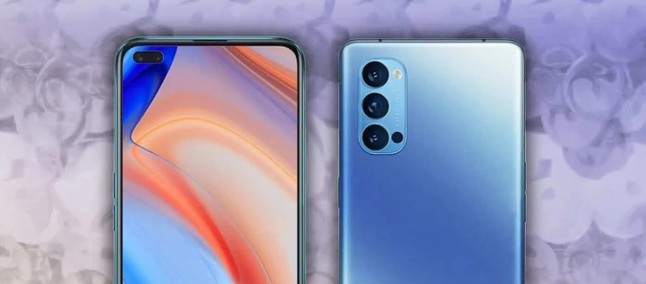 With the launch scheduled for next Friday (5), the new Oppo Reno 4 and 4 Pro have already become a constant target of rumors and leaks. Yesterday (31), we saw all the specifications of the two models and even a high-quality rendering.
Now, he didn't have to wait long for the first real images to be released on Chinese social media. According to the source, the devices are already being shipped to local retailers. So it was easy to access them.
Starting with Reno 4, the device features a flat-screen and a "thicker chin". Even so, it is notable that the device has few edges. What is most striking is that this variant has a pill hole to accommodate two cameras: 32 MP + 8 MP. 
When it comes to the rear, the Reno 4 and 4 Pro should adopt the same design. What should differentiate the devices are the colors and also the specifications of the cameras.
Reno 4 – 48 MP + 8 MP + 2 MP

Reno 4 Pro – 48 MP (OIS) + 12 MP + 13 MP
Now, the front of the Reno 4 Pro shows that this model is actually more premium. That's because its AMOLED screen has few borders and adopts a curved display.
Featuring a Snapdragon 765G processor, the devices also have some specifications in common. Thus, in addition to the processor, we will also have the battery with a capacity of 4,000 mAh, fast charging 65W, and Android 10.
Recommended: Telegram may be working to apply reactions to messages
What did you think of the design of the new Reno 4 and 4 Pro? Tell us your opinion here in the comments.