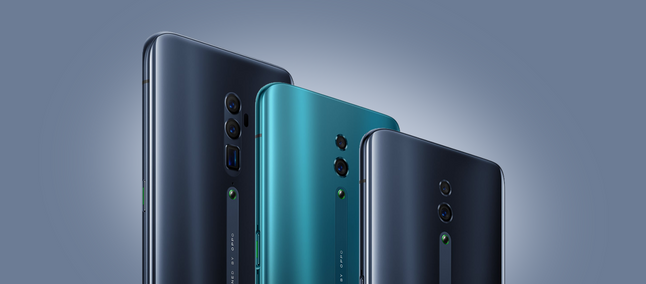 Rumor has it that Oppo was planning to introduce a proprietary chipset "soon" to use on its smartphones, and earlier this week at INNO Day 2019 where the manufacturer introduced the new Reno 3 Pro, it unveiled a smartphone prototype with The on-screen camera has confirmed that it is working on a folding smartphone and has also shown designs for augmented reality glasses, wireless headset, smartwatch and more.
During an interview with journalists on Tuesday, Oppo Vice President Liu Chang said quickly and vaguely that the company already has the resources to produce a chipset. Without revealing further details, the line suggests that Oppo could enter the processor market soon.
So far we know that Oppo has already registered the Oppo M1 mark with the European Union Intellectual Property Agency, describing the use for "chips [semiconductor chips; semiconductor chips; computer chips; multiprocessor chips", which further reinforces the idea that the company can follow the main competitors in this sector.
In addition to the now-popular Qualcomm, which makes chipsets to sell to smartphone makers, only Huawei and Samsung venture to produce their own processors to power their devices, which in the Android market, as Apple also makes its own chips.
This could also be a move by the manufacturer in preparation for possible Donald Trump decisions that could impact Chinese companies as well as hurting Huawei by banning it from working with US companies due to the US-China Trade War.
Recommended: Galaxy S11 with Snapdragon expected to arrive in more countries and be unveiled in mid-February
It is not yet possible to know whether the Oppo M1 will be a high-performance processor to hit head-to-head with the Snapdragon 685, Kirin 990 and Exynos 990, or whether the company will opt for an intermediate category, but the news is expected in the coming months.
Source: m.ithome