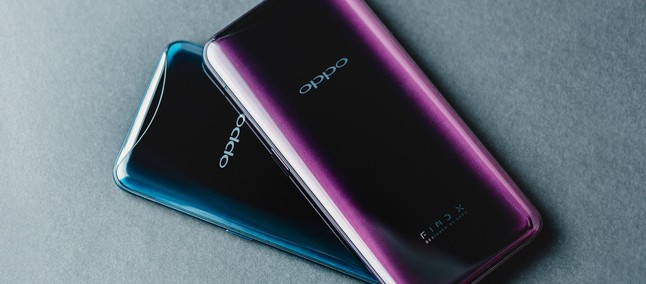 It is no secret that Oppo is working on the second generation smartphone that stunned the world in 2018 to be presented with completely hidden cameras inside the body, Find X. And after a year of hiatus without launching the new generation, the new Find X2 arrives in the first quarter of this year, but apparently not alone!
It turns out that a second model under development by Oppo has just emerged certified by the Thai certification body NBTC, confirming not only the existence of the Find X2 model CPH2025 itself, but also confirming the new Find X2 Pro code CPH2023.
Oppo executives have already confirmed many details about Find X2: promising to be the smartphone with the best screen of 2020, it will arrive with QHD + resolution, 120 Hz rate, OLED panel manufactured by Samsung and extremely accurate color calibration. The device will be announced with Snapdragon 865 and, most likely, a model with 5G connectivity is expected, but we don't know if Oppo will present a Find X2 5G version or if Find X2 itself will already have the feature.
It has also been confirmed by CEO Brian Shen that the Find X2 will bring an innovative screen and support 65W SuperVOOC fast charging. With all the amazing specs, smartphone cameras are expected to be equally powerful.
But it is worth stressing that everything that has been said so far concerns the Find X2 and not the Pro variant. And because of that, we can expect even more impactful improvements in smartphone performance. Perhaps both can share the vast majority of settings, but the Find X2 Pro should offer more RAM and storage, a higher resolution main camera and some other subtle changes.
Recommended: Millionaire fine! Apple convicted of WiLAN patent infringement
The models are due to be announced at the end of next month during the Mobile World Congress 2020 which is scheduled to take place between February 24th and 27th.