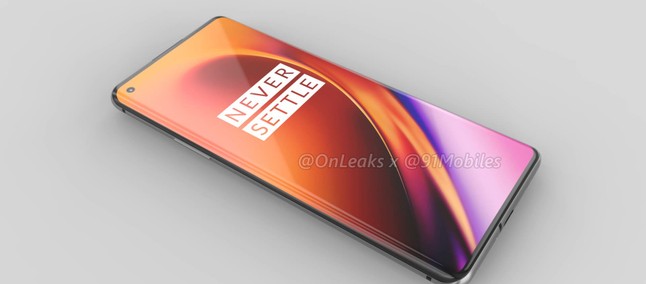 The new OnePlus 8 is close to its launch and together with it, we will see the Pro version. We already know that the manufacturer is developing and promising a 120Hz screen, however, a new leaked image shows that, at least in the "Pro" version, the user you can configure between 60Hz, 90Hz and of course, 120Hz.
Giving this option to the user, OnePlus brings several positive points, which will really help during a day of use. However, the leak does not demonstrate whether at high resolutions, the smartphone will be able to keep the refresh rate at 120Hz or whether it will automatically reduce.
The big challenge is really trying to maintain a fast update rate, as in the case of 120Hz in an extremely fast resolution. The OnePlus 8 and 8 Pro will probably come with WQHD + (2K), but rumors say that only the 8 Pro will be able to combine the highest resolution with 120Hz, a feat that would be really incredible.
OnePlus 8 battery thanks
Having a screen with 120Hz updates is something that pleases many, especially gamers, but we cannot deny that such technology will drain the battery even faster, thus giving the user the option to vary between 60/90 / 120Hz allows great savings of cargo.
We can also think that the manufacturer may be developing hardware that varies this update rate, depending on the application that the user is using, since there is no point in using 120Hz while using Whatsapp or hoping that the Uber driver does not cancel the race.
Now when you want to play, this refresh rate would automatically rise to 120Hz, bringing extremely better gameplay, but of course, still allowing the user to switch to another one.
Recommended: Xiaomi releases new iOS app that improves integration with Mi Watch Color
The date of arrival of the new OnePlus family is not known for certain, but we believe it will be still in the first half of 2020, while we wonder how good (or not) the screens of the OnePlus 8 and 8 Pro will be.
Source: true-tech.ne