Rumors about the iPhone 8, as it is being called the next Apple smartphone, are at full throttle! Recently we have seen new concepts exploring the new design of the device, as well as the leakage of the supposed cell phone case, revealing its renewed design. Well, a site had access to the internal codes of iOS and found that there are great chances of the iPhone 8 to have significant improvements in both cameras.
Both the rear and front camera can record videos at 4K resolution and at 60 frames per second (fps). Currently, the iPhone 7 and 7 Plus already record videos in 4K, but only at 30 frames per second. Note the image below, a short excerpt from the source code of this leaked version of iOS 11: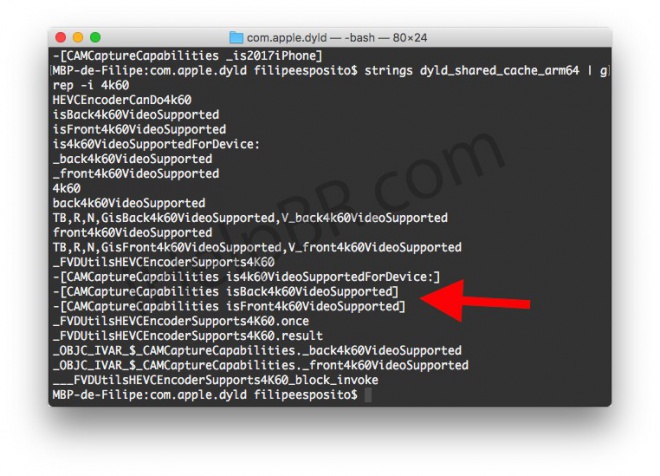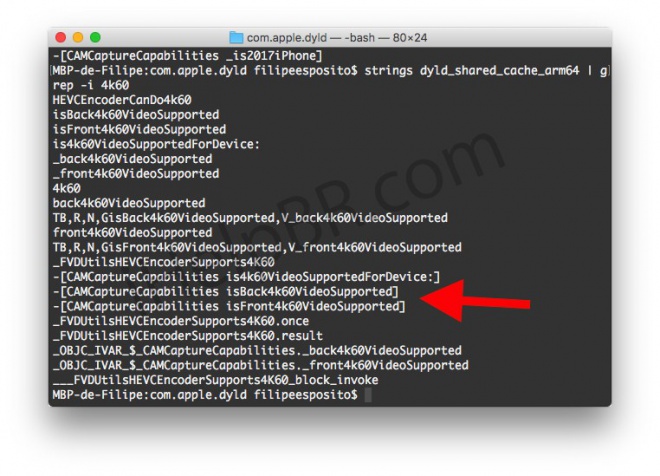 As we can see in the lines just above the arrow, 4K video recording will already use HEVC technology, a video codec superior to that used previously. Still, in the image, we can see the lines that the feature will be enabled in both the front and back camera ("Back" and "Front" in the above codes).
With this, we can expect a beautiful improvement in the front camera of the next iPhone. The newer iPhones can only capture Full HD videos on the front camera. Which is already a beautiful resolution. So we can also expect the quality of the photos to improve as well. Which is great for those who like to take selfies.
Other new features that may appear on the new iPhones in relation to the cameras is the "SmartCam" function, which automatically configures the camera taking into account the scenario. In the system there are examples of Apple itself, with specific settings for photos with babies, animals, skies, documents and even fireworks. A new HDR mode is also awaited.
As we can see, the company founded by Steve Jobs is making significant efforts to improve the camera of their handsets.
See Related:Kratos reigns supreme: Sony releases list of best selling games of July in the PS Store
See More At TechWikies.