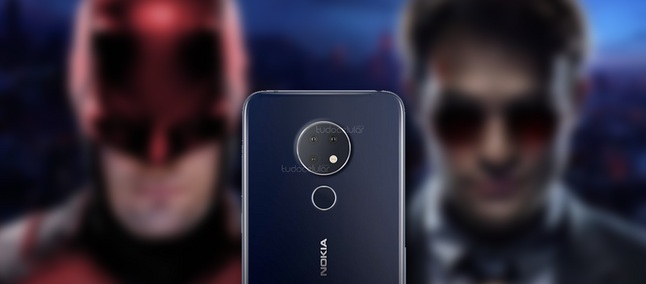 Quoted to be unveiled during IFA 2019, Nokia 7.2 already shows its firepower in benchmark tests such as Geekbench, which has announced its 6GB of RAM and Android Pie. And today more rumors prove the design of the new Nokia phone.
New renderings from protective shell manufacturers show more detail of the new handset's design. According to the images, the rear camera will come wrapped with a circular module that resembles Motorola smartphones.
Speaking of the sensor, the main one should feature 48MP with a wide-angle lens. Aesthetically, the model will be similar to Nokia 6.2 and some hardware features will be added to differentiate them. Your official announcement is due in September.
Are coming! Nokia 7.2 and 6.2 can be featured at IFA 2019
The new handsets from Nokia HMD Global 7.2 and 6.2 may be closer to public release than previously thought. According to information from PhoneArena, they will be presented during IFA 2019, confirming some rumors that the launch could take place in August or September, the month when the technology event takes place in Berlin.
Just missing! Nokia 7.2 and 6.2 are certified and can be released this month
The second half of 2019 should be very busy with HMD Global. That's because the company intends to launch a series of new smartphones. in the market following more current trends implemented by competing manufacturers.
Based on this, a series of rumors about Nokia 6.2 and 7.2 began to emerge in the international press. Now, to further raise expectations, HMD Global has achieved certification for a new handset in Indonesia.
According to the country's regulatory agency, this device carries the numbering TA-1192. For those who do not remember, this same phone was also certified in Russia.
For now, we still don't know if this numbering belongs to Nokia 6.2 or 7.2. Anyway, it seems that the two smartphones will be launched together. In addition, sources confirm that the announcement of the devices should happen later this month.
As a result, HMD Global just has to send the invitations to the press. However, so far the company has not issued an official position on the constant leaks. So everything still needs to be considered as just another rumor.
Note that HMD Global should take a different approach to this year's handsets. As a result, we will abandon notch altogether, and the company must also go back to Nokia's origins by using a circular module to accommodate the rear cameras.
Recommended: Motorola One Action Autonomy | Battery test this Monday, from 7am
Looking forward to the new Nokia smartphones? Tell us your expectations here in the comments.
Source: www.hdblog.it