Netflix is one of our favorite ways to enjoy movies, dramas, TV shows and documentaries on various devices, even you can see them on our smartphones and VR headsets also. But it is also difficult to keep track of all the cool content coming and going every month on it. Let's give you the best tips and tricks about Netflix that What are the new arrivals and which ones deserve your precious viewing time? Let's see what's new in this monthly list of Netflix.
Best movies and Shows on Netflix in April:
Spring is in the air and as the warmer weather sets in Netflix must not only compete with rival streaming services and the likes of Apex Legends and Fortnite but also with going outside and catching new ideas. April isn't for fooling around, kicking off with classic films like Let's take a look at the new offerings of Netflix.
The fifth element
The chilling adventure of Sabrina
You vs wild
A land imagined
I Daniel Blake
The Fifth Element:
The 1997 English-language French science-fiction action extravaganza has a polarizing reputation, usually falling somewhere between the "so bad it's good" or "so good it's great". What definitely tough thing is, it is a fun campy, visually compelling adventure romp in which the fate of the world rests in the hands of a flying cab driver and a mysterious naive yet powerful woman who falls into his lap by chance. Ancient prophecies, aliens, conspiracies, chases, battles, romance, deliciously hammy speeches ensue and all in Jean-Paul Gaultier finery.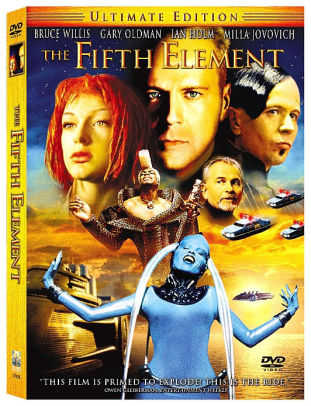 The chilling adventure of Sabrina season 2:
The chilling adventure Sabrina it is the second season of the teenage witch; in which you can see that Sabrina tap into her dark side after signing her name in the Book of the Beast. In this show we'll see that Can our heroine Sabrina maintain her independence as evil forces seek to control her or will she embrace the dark side and turn her back on her mortal friends?  And more importantly, which boy does she like best? The rebellious sorceress will no doubt have surprises for the villains and viewers alike.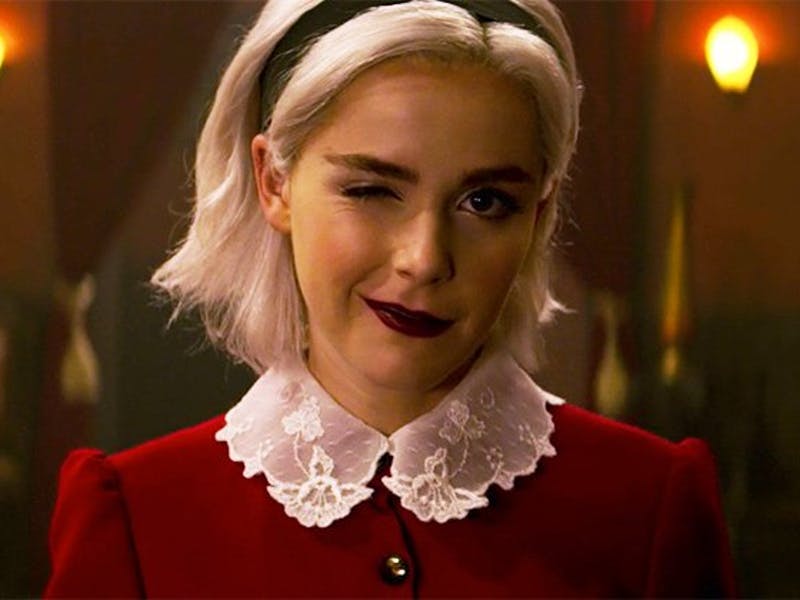 You VS wild:
Bear Grylls meets Bandersnatch in the next choose your own adventure show from Netflix. This show let you the interactive experience lets the viewer choose the survival strategy of the British ex-SAS soldier as he takes on the elements, scales cliffs, faces off against dangerous animals and weathers extreme temperatures. We can predict that a certain subset of audience members will deliberately try to see Bear meet a grisly fate…though we don't know if failure to survive is an option.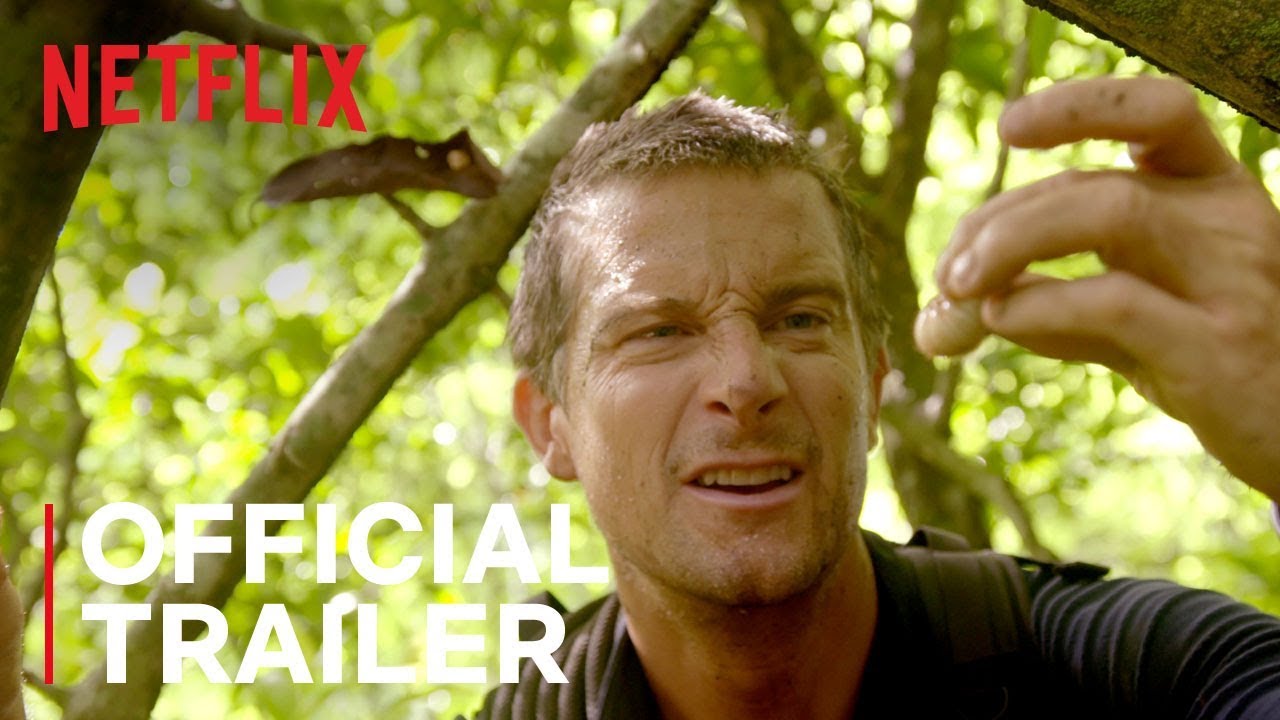 A land imagined:
A land imagined is a story based on a jaded cop in Singapore delves into the city's seedy underbelly as he investigates the disappearance of a Chinese construction worker. It won awards on the indie festival circuit and while its take on the world-weary cop in a broken system may strike familiar beats, the film's artistic flair and social commentary on the desperate situation of Singapore's guest workers give it some more flavor above the usual boilerplate.
I, Daniel Blake:
Ken Loach's award-winning drama I Daniel Blake tells the story of a former carpenter caught in the nightmare of cruel indifference and impossible bureaucracy of austerity Britain. It strikes a chord with anyone familiar with working-class hardships in any country. After suffering a major heart attack, Daniel Blake seeks Employment and Support Allowance and his doctors told him not to return to work. But the government insists that he is fit for work and only qualifies for Jobseekers Allowance. At the job center, he meets Katie, a young woman with two children (Daisy and Dylan) in a similar situation, and the two team up to fight the system and cut through the red tape.
What else in April:
April 1
Ultraman
Across the Line
All the President's Men
Bonnie and Clyde (1967)
Deliverance
Divine Secrets of the Ya-Ya Sisterhood
Evolution
Freddy vs. Jason
Friday the 13th (2009)
I Am Legend
Lakeview Terrace
Monster House
Obsessed
Penelope
Pineapple Express
Pokémon the Series: Sun & Moon: S2
S. I Love You
Snatch
Spy Kids
Texas Chainsaw Massacre 3D
The Bone Collector
The Fifth Element
The Golden Compass
The Sisterhood of the Traveling Pants
The Sisterhood of the Traveling Pants 2
Valkyrie
April 2
Kevin Hart: Irresponsible
April 3
April 5
Chilling Adventures of Sabrina: Part 2
In The Shadows
Legacies: Season 1
Our Planet
Persona: Collection
Roman Empire: Caligula: The Mad Emperor
Spirit Riding Free: Season 8
Tijuana
Unicorn Store
April 9
Trolls: The Beat Goes On! Season 6
April 10
New Girl: Season 7
You vs Wild
April 11
April 12
A Land Imagined
Band-Aid
Huge in France
Mighty Little Bheem
The Perfect Date
The Silence
Special
Who Would You Take to a Deserted Island?
April 15
No good nick
The new romantic
Luis Miguel the series season 1
April 16
Super Monsters Forever Friends
April 18
April 19
I Daniel Blake
A Fortunate Man
Samantha season 2
Music teacher
Cuckoo season 5
Rilakkuma and Kaoru
Someone great
Brené brown the call to Courage
April 20
April 22
Pinky Malinky: Part 2
Selection Day
April 23
I Think You Should Leave with Tim Robinson
April 24
April 25
The Hateful Eight: Extended Version
The Ugly Truth
April 26
Yankee
The protector season 2
Chambers
She-Re and princess of power season 2
The sapphire
ReMastered devil at the crossroads
Street food
April 27
April 28
April 29
Burning
The Imitation Game
April 30
Anthony Jeselnik: Fire in the Maternity Ward
Baki: Part 2
Ingress: The Animation