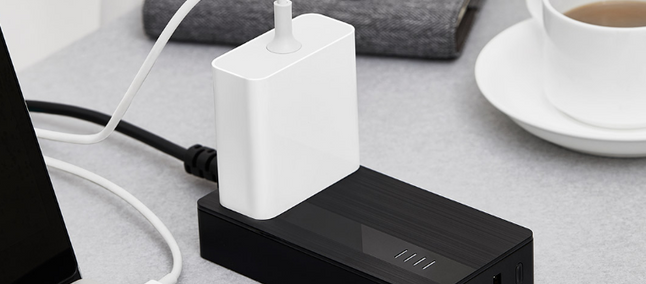 When it comes to the power banks, there is little room for news or innovation. The phase of fast or induction charging is already over, with a number of models compatible with this technology. But Xiaomi decided to bet on an extra function, and thus was born the Mix Charger.
In addition to standard USB outputs, the charger's main feature is an Asian / European standard power outlet, which can charge, for example, a laptop battery.
Mix Charger is for now on YouPin, its own crowdfunding platform should soon reach the commercial stage. The model features 18-watt fast charging and two Type-A USB ports for charging other devices, plus 5000 mAh internal charge.
For fast charging, there is support for the Power Delivery standard, and the output power can reach 2500 watts, with a maximum current of 10 amps at a voltage that can reach 250 volts.
The power bank has dimensions of 3 x 70 x 26 mm, weighing about 300 grams and competitive price. The suggested amount is 159 yuan, or $ 90.84, indirect conversion and excluding tax. However, it is worth waiting for its arrival to Chinese retailers and importers.
Recommended: Google may have used homeless people to train Pixel 4 facial recognition
Mix Charger joins the company's extensive ecosystem, which boasts over 170 million products – yes, that's right! – offering choices of electronics of all kinds and unusual equipment, such as the cup that heats water and other beverages and a portable head massager.
Source: tuttoandroid