With WWDC 2019 last week we saw a lot of new developments for Apple platforms, including iTunes, which from the next major macOS update, will only continue to exist in Windows, being replaced by the Music, TV and Podcasts apps in the operating system for Apple laptops and desktops.
That is, in terms of software, Apple should leave Windows users behind while the news ( with the exception of the Sign in with Apple, which will also work on PCs ) – but the reciprocal is not true, seeing that Microsoft is going to take the new version of its browser, Edge, for macOS.
Recommended: Hidden Objects Christmas Magic 2018 Holiday Puzzle For PC (Windows & MAC)
Earlier this week, the Dev channel for Mac was upgraded to the first browser test build, meaning those on macOS who are interested in testing the Chrome-based browser will already be able to do so.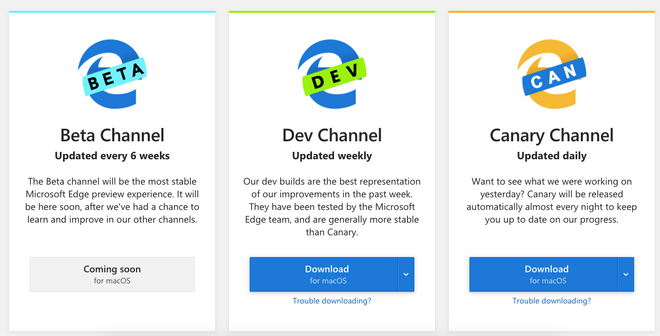 The beta version of Edge for MacOS for developers is a bit less shaky than the already available Canary version, so it comes as great news for those who want an alternative to Safari.
Note that in addition to the new features expected in the PC version, the Edge for macOS has some extra features, by the way, exclusive – that is, they will not reach the Windows versions – including, for example, Touch Bar support.
We still do not know when a public version of testing will be made available for macOS, but by then, at least we can take advantage of the new edge through this new build aimed at developers.
It is worth remembering that a version of the browser for ARM64 was leaked a few days ago, reiterating the proximity of its availability.