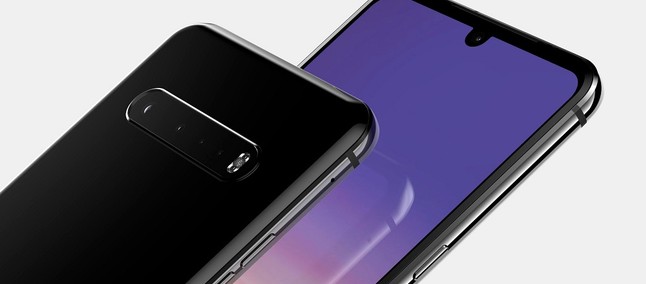 LG is already close to renewing its flagship line for the year 2020, and after a long standby for rumors, the G9 smartphone returns to the spotlight in unofficial renderings to give the public a possible preview of the look to be adopted by South Korea.
Even with all the predictions and innovation for this year, the company can stay in the "basic" style of manufacturing, providing a design without big news with the implementation of drop notch already worked by other manufacturers and a well-known format of organization. Four rear cameras.
The leaked images on Onleaks show a happily different display from previous rumors, where it would have a notch in the same format as today's iPhones, but with three front lenses, which would widen the range of photographic options but make the look more backward.
On the other hand, another camera has been added at the rear, creating a quadruple set that will allow a series of configurations that already make LG one of the most versatile brands when it comes to the tops launched, as for years was the line. V.
However, if you look closely, you can see a huge resemblance between the back of the possible LG G9 and the Samsung Galaxy S10 5G smartphone, bringing only the company logo as an additional detail. Based on that, it may be that the company finally surrenders to the on-screen digital reader, something that was already expected for the current version.
Compared to other hardware configurations, the G9 can feature the 6.7 or 6.9 inch AMOLED display in Full HD + resolution and HDR 10 quality, plus the buttons on the sides and USB-C input. On the performance side, it is expected to come with the Snapdragon 865 platform, 6 or 8 GB of RAM, 128 or 256 storage and a battery capacity close to 4,000 mAh.
Recommended: EMUI 10: Check out the list of all Huawei devices to be updated by 2020
So, dear reader, do you consider this device a copy or inspiration of the Samsung device? Say your opinion in the comments!
Source: wccftech