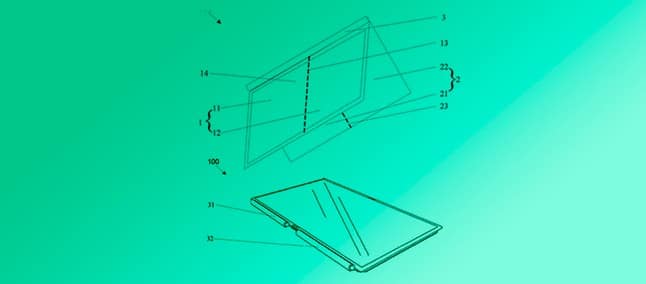 And a new Lenovo patent came out on the internet, showing how the typing system will work on the foldable notebook the company plans to make. In the new designs it is possible to see that, besides turning into a tablet, the product has an enclosure to facilitate the use of the keyboard.
Although it has no visual differences compared to other patents shared by major manufacturers and is a complement to what had already been shown, the Chinese company tried to solve a problem related to the part of typing of the touch equipment, with the creation of a keyboard Bluetooth touch.
Description:
Folding electronic device and system for production. In one embodiment, the device includes a collapsible display module for an electronic computing equipment. The collapsible display module includes a display module section on the left, which is hinged to a section of the display module on the right. The device further includes a folding input module for the electronic computing device. The folding input module includes a left input section that is hinged relative to a right input section. The apparatus further includes a connector that hingedly connects the foldable display module to the foldable inlet module such that the foldable display module is capable of pivotally opening and closing with respect to the hinged input module.
 In one embodiment, the device includes a first body connected to a second. It can be moved parallel to the first body. The second body includes third and fourth bodies that can move one relative to the other.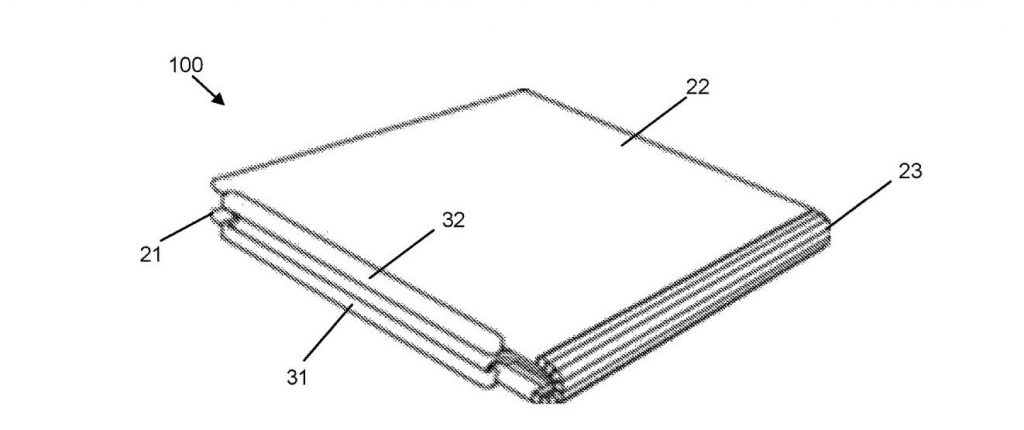 Both the keyboard and notebook do not yet have combined renderings or a name to use in the rumors, but it's still interesting to see some technological steps that can be taken by major manufacturers over the next few years.
Source: mspoweruser