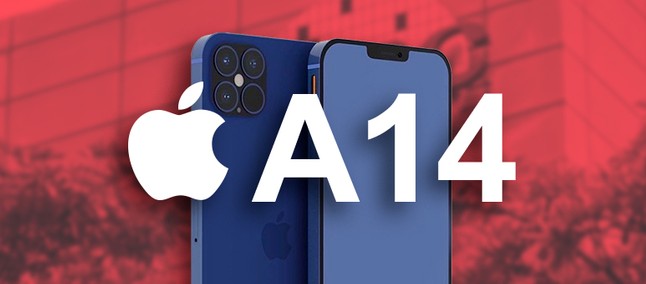 Apple today held an event in which it announced the new iPad Air 4 and iPad 8, as well as the long-awaited Apple Watch Series 6 and the surprise Apple Watch SE. In addition to the devices, the Cupertino giant brought a series of news related to its device ecosystem, such as the new Apple One, which includes all the company's services in a single subscription.
Despite this, the biggest news is undoubtedly the disclosure of the first official details of the new A14 Bionic chipset. In addition to the iPad Air 4, the new processor should equip the iPhone 12 line, and with today's information, we can finally have an idea of ​​what to expect in terms of performance and other aspects of the next Apple smartphones.
As expected, the Apple A14 Bionic is the first chip developed in the world's 5nm process, surpassing all rivals in the Android world and even notebook and desktop chips. the processor arrives equipped with 6 cores, accompanied by a 4-core GPU, which according to the company delivers gains of 40% in processing and 30% in graphics processing compared to the A12 Bionic.
The comparison is quite curious, considering that the predecessor of the A14 is, of course, last year's A13 Bionic. As pointed out by the GSMArena website, which took as a basis the gains of around 20% of A13 over A12, the real numbers related to the A14 Bionic, from generation to generation, should actually be closer to 17% in CPU and a modest 8% in GPU.
Recommended: Call of Duty: Warzone to get mobile version, Activision official website suggests
In any case, efficiency should be the strength of the new chipset, considering the use of 5nm lithography. The Cupertino giant promises the same 10-hour autonomy as the iPad Air 3 on the new iPad Air 4, with a 28.6Wh battery, compared to the 30.8Wh of the previous model. This indicates that we should see an increase of about 8% in efficiency, which seems little, but it can make all the difference in the next generation of iPhones.