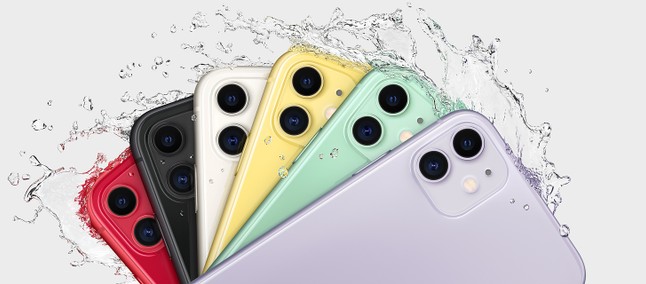 Apple launched the new iPhone 11 family last Tuesday (10), but the company has not announced the full record of all appliances. As we know, this is already a tradition in the company. So instead of saying the battery is 3,000 mAh, the company is generally more generic in saying, "it lasts an hour longer than the previous generation."
Now, seeking to quell the curiosity of smartphone lovers, the trusted OnLeaks has released what many people would like to know: the battery capacity and the amount of RAM of each device. To everyone's surprise, Apple made some positive changes.
Starting with iPhone 11, it has 4 GB of RAM, 1 GB more than its predecessor iPhone XR. Battery capacity has also been improved from 2,942 mAh to 3,110 mAh on the current device.
In the case of the iPhone 11 Pro, Apple was a little more generous in adding 2 GB more RAM. Thus, the handset has 6 GB of RAM versus just 4 GB of the predecessor. On the battery side, we also had an improvement, going from 2,658 mAh to 3,190 mAh.
Finally, the iPhone 11 Pro Max had the highest battery gain at 3,500 mAh. For those who do not remember, the iPhone XS Max had only 3,000 mAh, something that aroused the complaint of many users. In the case of RAM, we also have 6 GB.
During the presentation of the devices, Apple even commented that they offer 1, 4 and 5 hours more autonomy than their predecessors. This can now be proved by the increase in the battery of the three.
Recommended: Logitech Introduces New Slim and Rugged Folio Keyboard Cases for iPad 10.2
Remember that the handsets were also announced with new processor A13 and improved cameras. Another highlight is that Apple has not raised the price of this year's iPhones.
Source: twitter