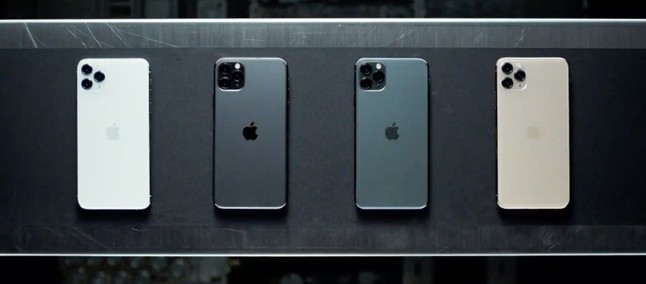 Having had their battery capacity and amount of RAM confirmed by TENAA, the iPhone 11, 11 Pro and 11 Pro Max have now had one more technical specification unveiled. This time, PCMag confirmed that new Apple phones use Intel modems.
However, we can say that this is not big news. That's because Cupertino's company was expected to still use Intel solutions on their devices. According to market analysts, although it was able to resolve its differences with Qualcomm, Apple had no time to order modems from the company.
We found this [modem used on handsets] because the field test menus on Intel and Qualcomm-based iPhones have different menu items and they have remained consistent across generations, a PCMag representative said.
However, despite confirming that the device modems belong to Intel, PCMag couldn't figure out which model is present on the devices. Even so, rumors indicate that we are talking about the XMM 7660 since it was the last to be produced before Intel left the mobile modem market.
So if this chip is actually on the 2019 iPhones, devices should be up to 20% faster when browsing 4G (LTE) networks. However, iPhone 11 will be a little slower since, although it has support for gigabit LTE, your modem should be simpler to lower production costs.
Recommended: Huawei sees 5G technology transfer as output for US issues
For now, this information has not yet been confirmed by Apple. In addition, further testing should be done to see if we will actually have a performance gain in 4G navigation. Anyway, it is certain that the 2020 iPhones will come out of Qualcomm's modem box.