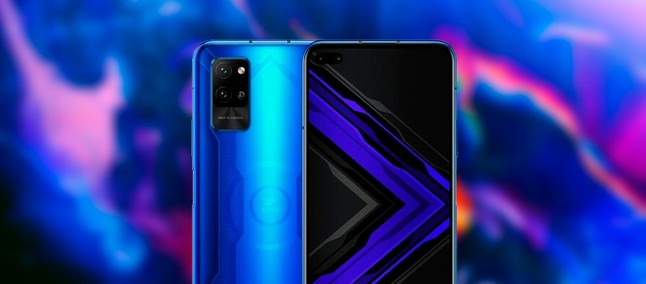 It has been almost two months since the Honor Play 4T and 4T Pro were launched, now it is time for more intermediaries to arrive. We are talking about Honor Play 4, which had several specifications revealed by TENAA yesterday and the Pro model, which was confirmed in a teaser. However, today we saw something curious after the cell phone was caught in real images.
The images that were leaked on the Weibo network, which is very popular in China, showed a different set of cameras, which houses a sensor that looks a lot like LiDAR, which now equips the latest iPad Pro and should also appear on the iPhone 12. The sensor is located just below the two lenses that make up the main camera of the phone, which must have a sensor of at least 40 megapixels.
LiDAR in this case means Light Detection and Ranging, which can be translated as Detection of Light and Variation and allows to measure distances using a pulsed laser, in this way, it is perfect for applications involving augmented reality. The measurement is made with the sensor counting how long it takes for the light to reach an object and return to the device.
Recommended: Download it! OnePlus 6, 6T, 7 and 7 Pro are updated with security package from May and more
Although the image shows what is likely to be a LiDAR, the source does not say exactly what it is about, so it is difficult to say anything. Some sources speculate that it may also be just a sensor for temperature going to infrared, either way, the cell phone should be presented on June 3, when the mystery will finally come to an end.