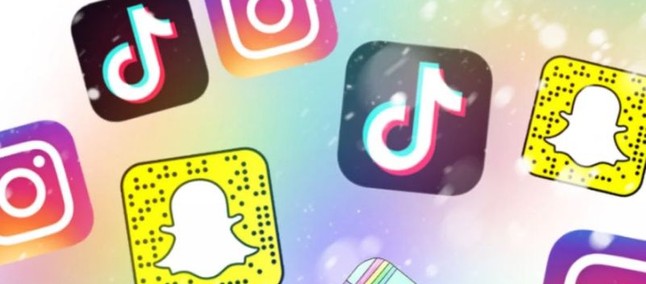 Last week, we announced that Instagram and Snapchat were testing new "inspired" tools on TikTok's Duets platform. Today, Instagram confirmed the launch of the Remix, which will be implemented in the platform's Reels.
As we said earlier, Remix is used to use Reels published by a user as a basis for creating a new video, be it a response, complement, satire, reacts, and the like.
According to the statement sent by the platform, Remix will work as follows:
Find a Reels in your feed

Tap the three-dot menu on a Reels and select "Remix this Reels"

The screen will be divided into original Reels and new Reels, allowing you to start recording your Remix

Your recording will be side by side with the original Reels

Once recorded, edit the way you prefer and publish your remixed Reel
More copies! Instagram and Snapchat test new tool inspired by TikTok
It is not news that social networks tend to copy popular tools from their competitors and we are already getting used to it.
After copying the famous Snapchat stories and TikTok Reels, Instagram is now getting ready to "get inspired" by yet another TikTok tool, but Snapchat will also do the same.
As recently noted by programmer Alessandro Paluzzi, the new tool called "Remix" is similar to TikTok Duets, where a user can use a video publication as a basis to create a new video and merge the two, whether singing in a duet or a response to the original publication.
#Snapchat is working on the possibility of remixing friends' Stories 👀

ℹ️ You can choose between different layouts to create your snap. pic.twitter.com/VJcEtMc9Ea

— Alessandro Paluzzi (@alex193a) March 25, 2021
On Instagram, Remix will serve as a complement to Reels, also working on the same principle as TikTok and making the copy even more blatant.
Duets have become extremely popular on TikTok and have allowed content creators to further expand their portfolio and further increase interaction with their audience.
On Snapchat, Remix offers a number of different screen divisions, which were also expected to reach TikTok.
Information about the duration of the tools and the forecast for launching the tools on the platforms has not been disclosed, however, tests with some selected users are already taking place, which should indicate that this will happen soon.
Recommended: Galaxy A82 appears on Google Play Console and shows us front design and specifications
Do you often create content using the social media tools above?