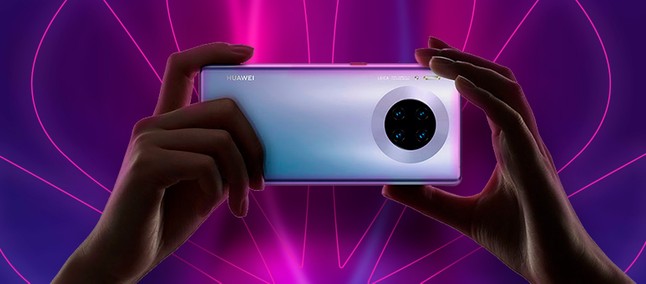 Although previous rumors have suggested the possibility of the presence of a front camera under the screen in some models of the upcoming Huawei Mate 40 series, a recent publication has just thrown a bucket of cold water at fans of the brand who were eager for the novelty.
The post on Weibo, made by the Changan Digital Jun profile, makes it clear that the technology in question will not be present, with the leak having guaranteed that it saw the Mate 40 and that the cell phone does not have such a feature.
To tell you the truth, it is not at all surprising, seeing that currently this type of technology is still in the development phase, and launching it in a still relatively premature phase can end up causing many problems.
For those who are not yet familiar with the feature, basically the front camera under the screen works similarly to the fingerprint reader built into the panels.
It is a module positioned under the display that is not visible to the naked eye, in the case of the camera, it ends up becoming visible only during use – some prototypes of cell phones with this technology have already been demonstrated, showing that still, some adjustments are necessary for proper operation.
In other words, Mate 40, which should be launched in the coming months, unfortunately, should not debut as the first to have the technology, leaving the opportunity for another brand.
In contrast, recent news also points out that Huawei suggested having exclusive access to the technology in question, which would be provided by Visionox – however, that information has not yet been officially confirmed.
That is, if you were one of those who were looking forward to the Mate 40 because of the front camera under the screen, it is better not to be so hopeful, as the chances that the technology is not present are quite high.
Recommended: On the iPhone! Facebook starts testing dark mode for iOS users
We will look forward to knowing which manufacturer will kickstart with the use of this type of feature and, as always, we will also be on the lookout for any problems that will inevitably arise, after all, the first generation of new technology always comes with some bugs.