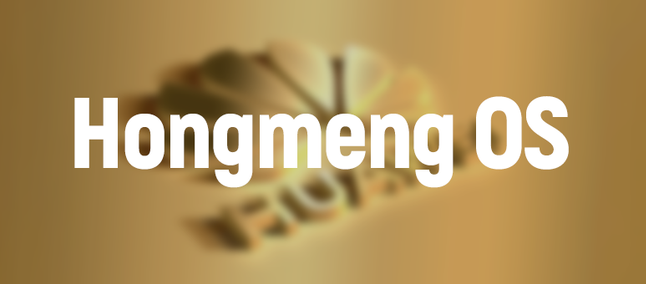 Present in recent months in the news in an unwanted way thanks to embargoes imposed by the US government, Huawei recently registered two new brand patents, implying that its new operating system (which had the development intensified thanks to the said blocks) could come to be the replacement for Android on their handsets.
Named HongMeng OS (name confirmed during a presentation to investors), the new system would be according to the founder of the brand, faster than the other options available in the market, something that could threaten the already consolidated Android and iOS.
However, the lack of compatible applications would become a major problem for the new system also according to the founder of the brand, thus making it prefer to keep using the systems provided by the US Google and Microsoft (not forgetting that the brand also produces notebooks ).
With this, HongMeng OS will be dedicated to IoT (Internet of Things) products, abandoning at least for now its arrival in the brand's smartphones and tablets, something in part thanks to the suspension of the embargoes in a partial way by the Trump government.
According to the company, it is unfair to keep the manufacturer on a list of companies that pose a threat to national security, which in a way requires an analysis of exactly what is being sold to the Chinese.
Not least, Huawei also revealed that its revenue for the first half of the year increased even though it partially had side effects related to the embargoes in May.
Recommended: Will be? DxOMark may be testing with Oppo Reno 10x Zoom
Obviously, this result is not surprising, given that before the ban, the brand had already been able to send more than 100 million smartphones to the world, something that was not only bigger because of the problems faced by the States These effects should be felt more deeply in the year-end reports.
Source: www.gizmochina.com