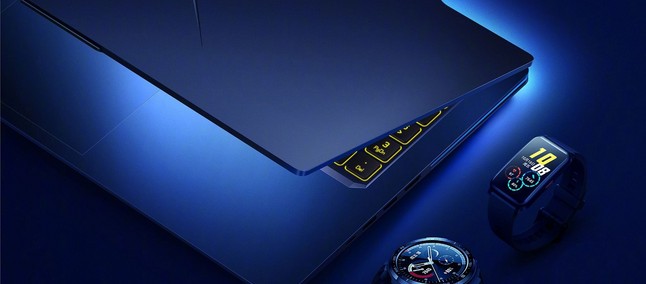 After presenting its line of gaming notebooks, rumors pointed to the launch date of the first Honor Hunter notebook in mid-September, and, apparently, they were correct.
Huawei's subsidiary has just confirmed that it will hold an event on September 16 to present not only Honor's new gamer notebook but also the new Honor Watch ES and GS Pro smartwatches.
A video teaser (below) has already shown details of the new Honor Hunter, which will adopt a different design, keyboard lighting, and exclusive features to differentiate itself in the market. The official name of the first gaming notebook is expected to be Honor Hunter V700.
As the event is scheduled for the third week of September, it is very likely that Honor will continue presenting new teasers to entice fans.
Honor to announce Hunter notebooks and two smartwatches in September
Honor had already announced that it was developing gamer notebooks to compete with Redmi's G Gaming line and a Weibo informant now says they should arrive next September with two more smartwatches from the Chinese.
According to Changan Digital King, they are due to be announced on September 16 and are expected to debut with Intel processors, according to Honor itself. In addition, it is worth saying that the vice president of the brand even hinted that notebooks should have RGB lighting in two images posted by him on Weibo.
As you can see in the video below, revealed last week by Lao Ming, the notebook will feature a backlit keyboard with a special key, probably intended for some exclusive or specific feature for the gamer audience.
In addition, the video confirms that the processor will be an Intel Core i7, although it has not yet been revealed of which generation, it is very likely that it will be 10th. A recent leak says the notebook may debut if it is called HUNTER V700.
Recommended: Wireless! Dongle promises to bring Android Auto to vehicles using only USB connection
Speaking of names, two models were discovered in the same leak, indicating that it must have more than one option with different specifications. The models found were FRD-WFD9 and FRD-WDG9 and should be revealed at the event where two more smartwatches should be presented with a design similar to the Huawei Watch Fit.