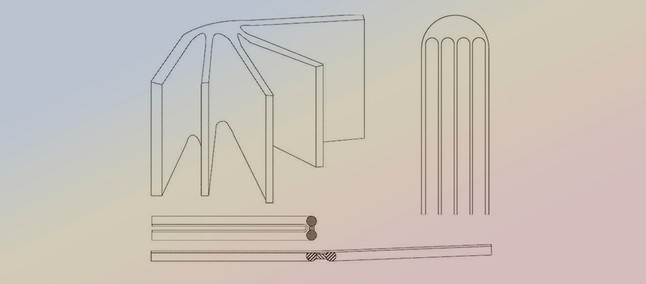 And Google seems to be wanting to "reinvent the wheel" within the collapsible smartphone industry, as the company has just released a registered patent for a handset that looks similar to a book with multiple screen divisions, leaving it with a visual atypical for the technological scenario.
The collapsible product industry is at full throttle, even with some issues faced by major manufacturers such as Samsung in its Galaxy Fold handset. Despite this, it is clear that this market will be explored over the next few years and not only with cell phones, but notebooks and other products.
Even though it was recent for the public, a number of foldable smartphone concepts had already been posted on the Internet, leaving curiosity about functionality in practice even greater and causing some technology companies to start taking risks, both producing flexible screens and devices themselves.
However, it seems that Google is wanting to bring a differentiated option for the mobile industry, as a patent registered by the company makes it notice a very different design from what we have already become accustomed to seeing over the last 2 years, where the device is shaped like a book.
In the image it is noticeable that the product has a body in the same pattern that we have already seen, but with some internal divisions, which are OLED panels that have page characteristics, leaving the functionality of the foldable cell phone nicely for those who enjoy reading.
Recommended: Dell XPS 15 with 4K OLED screen and dedicated GTX 1650 card starts shipping
Obviously, this is not a manufacturing possibility that can be confirmed in the short term because Google is experimenting based on their own assertion that they were developing a collapsible smartphone. But it would be curious to see how this device would work in practice.
Source: bgr.com