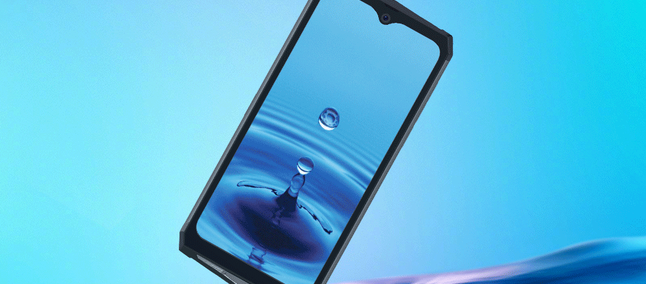 One of the biggest anxieties that exist is to run out of battery in the phone and, as a result, to be completely disconnected. There is even a disease to define this behavior: nomophobia. For these there are two solutions: live with cables, chargers and power banks, or buy a smartphone with large battery capacity.
To satisfy this desire, Blackview, known for making rugged smartphones, is about to launch a new model with giant capacity: the company announced the BV9100, which has a capacity of 13,000 mAh and supports 30W fast charging.
The manufacturer reveals that it has been years of development to produce a smartphone with record-breaking battery capacity and slim, lightweight design – as far as possible of course – and also rugged.
So the idea is to charge your device on average once every three days. And there's no need to skimp on usage, so you can use social networks, games, and video streaming without any hassle or a dedicated power-saving mode.
The model recently appeared in benchmark tools like AnTuTu, which revealed some technical specifications. The BV9100 scored 92886 points in the tool, with the MediaTek Helio P35 processor. The device came up with 4GB of RAM and 64GB of internal storage. The screen is 6.3 inches with a resolution of 2340 × 1080 pixels. None of this has yet been confirmed by the manufacturer, which also did not release a date for the arrival of the new model.
Recommended: More content! Android TV incorporates streaming TV service with over 160 channels
Other features are storage expandable up to 256GB via micros, a camera with 16MP Sony IMX298 module on the back and 13MP Samsung 3L8 front. In terms of certification, it has IP68, IP69K, and MIL-STD-810G.
Source: gizmochina