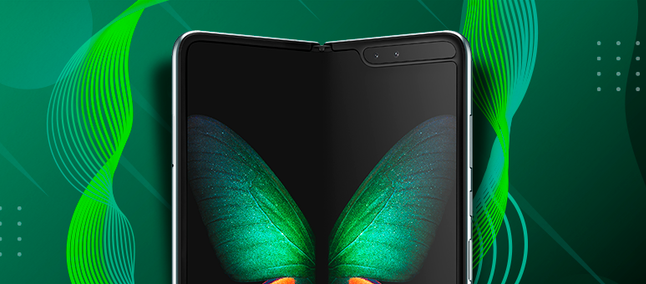 Let's face it: the R $ 12,999 charged by Samsung on the Galaxy Fold makes it impossible to buy the foldable phone by the overwhelming majority of the population. However, the brave on duty may be interested in a device practically identical to it, and which costs "only" R $ 1,694.
We're talking about … Escobar Fold 2. Yes, as the name suggests, it is a device that borrows the name of Pablo Escobar.
In fact, Escobar Fold 2, also as its name suggests, is already the second generation of the product, the first of which was launched just two months ago. Its price sounds quite unbelievable: $ 399.
Identical to the Galaxy Fold, the device has a 4.6-inch external screen, with a 7.3-inch tablet mode internal screen. The rear offers three lenses in a design identical to the Samsung product, but as for selfies, we have some changes: on the internal screen there is only one sensor instead of two. The external screen camera is also unique.
The hardware? A Snapdragon 855 with 8 GB of RAM and 128 GB of internal storage, or 12 GB with 512 GB of space if you choose the $ 549 variant.
For the rest, we have USB-C connection, biometrics on the on / off button, 4.380mAh battery and Android 10 from the factory. Good right?
The initial production of the device will be 200 thousand units, and the CEO – Olof Gustafsson – says that 100 thousand parts should be shipped in the coming weeks.
He also does not hide that the product is "inspired" by Fold: according to him, it is not necessary to invent the wheel but to make incredible products accessible on the market. He even takes the path of stones: using Chinese factory plants that work with the same giant companies, which already have the practice and manpower to assemble these devices.
Still, according to him, anyone can go to Shenzen, in China, and buy a clone of the Galaxy Fold for $ 300. The point is that almost no one really wants to spend on a trip to the region just to buy the cheapest folding. So Escobar Fold 2 makes it easy in that sense.
Recommended: It sold a lot! Tablet market in Q4 2019 did not shrink basically because of Apple
Anyone who was really interested in the device, it should be noted that as much as it takes advantage of the Fold design project, Samsung has specific technologies that work on your devices, such as the screen folding system, in addition to certified parts such as employed lenses, the AMOLED panel, and others. In any case, if the rival gets really close to the South Korean experience, it is worth asking whether the $ 1,600 gap between them is worth the purchase of the original product …
And you, what did you think of the smartphone? Tell us in the comments!
Source: escobarinc