Google made official this year the Android O, which should be officially made available to devices by the end of the second half. So that everyone can already prepare and decide whether or not to invest in an older model, we decided to separate a list with the devices of each manufacturer that possibly will receive the new generation of the green robot.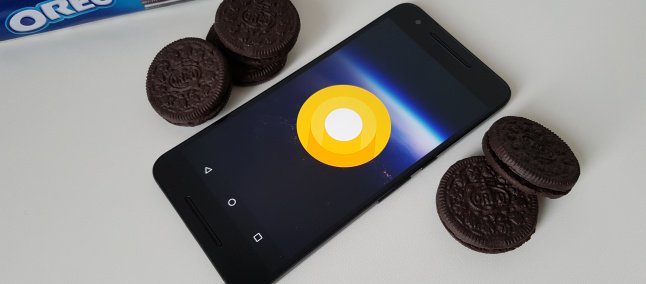 Just as we did for Android Nougat, we must point out that this is a previous list that will be updated as new information is made available by the companies, thus keeping our readers always within the latest on their devices.
Only the latest models of the Nexus line will be upgraded to Android O, and according to some reports, they will receive a different version of the platform with some missing features. Among the Pixel, all released here will be upgraded.
Nexus
Nexus 5X
Nexus 6P
Pixel
Pixel XL
Also See:Best smartphones between $ 1,000 and $ 1,500 | Cell Phone Guide [Aug / 2017]
Samsung
As we have not had any communication from Samsung about the arrival of Android O, it is only possible to take as a base what has been done by the company here in Android Nougat.
Galaxy S7
Galaxy S7 Edge
Galaxy S7 Active
Galaxy S8
Galaxy S8 Plus
Galaxy Note 7 FE
Galaxy A3 2017
Galaxy A5 2017
Galaxy A7 2017
Galaxy J5 2017
Galaxy J7 2017
Galaxy J5 Prime
Galaxy J7 Prime
Galaxy C7 Pro
Galaxy C9 Pro
LG
So far only the G6 is officially confirmed to receive the Android O, but taking into account what is being done by LG is possible that one or other generation flagship also receive.
Motorola
Motorola has become known in recent years for the ability to deliver Android updates to its devices, which is one of the manufacturer's major rivals. However, since Lenovo took control of the company, we have seen a greater than normal delay, in addition to abandoning some models that could certainly be awarded.
Moto Z
Moto Z Force
Moto Z2 Play
Moto Z2 Force
Moto Z Play
Moto G5
Moto G5 Plus
Motorcycle E4
Moto E4 Plus
Motorcycle C
Moto C Plus
Moto G5S
Moto G5S Plus
Sony
Sony was heavily criticized in the past for its updates policy, however, it has been undergoing a major overhaul in this direction since the end of 2015. Because of this, we are likely to have a good number of the company's models receiving Android O.
Xperia L1
Xperia X
Xperia X Compact
Xperia XZ
Xperia X Performance
Xperia XZs
Xperia XZ Premium
Xperia XA1
Xperia XA1 Ultra
Asus
Asus only guarantees a major update of Android for its devices, which means that none of the current models of the company would be eligible for Android O. However, there is the possibility of Zenfone 3 Zoom receiving the update since it was initially designed to Reach the market with Android 7 Nougat.
Zenfone 3 Zoom
Zenfone AR
Zenfone 4 Max
Nokia
HMD Global Oy has already confirmed that all models released so far will be upgraded to Android O as well as those coming in the second half.
OnePlus
Finally, we have OnePlus that has also confirmed the update for models 3 and 3T, thus giving them their two 2016 flagships. Obviously, OnePlus 5 will not be missing either, but the list should stop there.