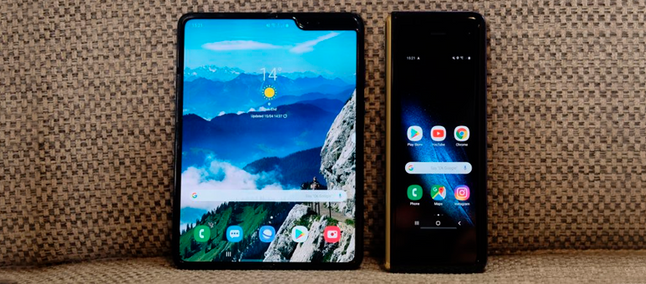 A report from South Korea brings new information about the launch of the Galaxy Fold. According to news from Asia, Samsung will launch its folding cell phone on September 6, the date that marks the beginning of IFA 2019 in Berlin.
However, the report points out that the smartphone will initially be launched in Samsung's homeland, and there is no information about the arrival of the device to other markets. The release comes months after the device returns to the development stage following issues with units sent to journalists and digital influencers.
Many changes have been made since then, making Fold different from the one released in early February. Samsung has made changes to the display and hinges especially. The screen protector is not removable and goes to the edge of the phone. It also reshaped the hinge so that debris is no longer under the screen.
What doesn't change is its price, suggested for $ 1980 ($ 8255 in direct conversion, excluding taxes).
The idea is that the first batch of products is restricted, between 20 thousand and 30 thousand units. Perhaps this explains the launch only in South Korea. New units are likely to be marketed according to product acceptance and customer feedback. But Samsung from the outset positioned Fold differently, being a more exclusive model.
Recommended: AOD: New Tweak Brings Always On Display Feature to Jailbroken iPhone Screen
Even with the relaunch, if the date is confirmed, Samsung will win the race with other major manufacturers for the first folding smartphone. Huawei Mate X, also introduced earlier this year, has been delayed and is unlikely to hit the market before November.