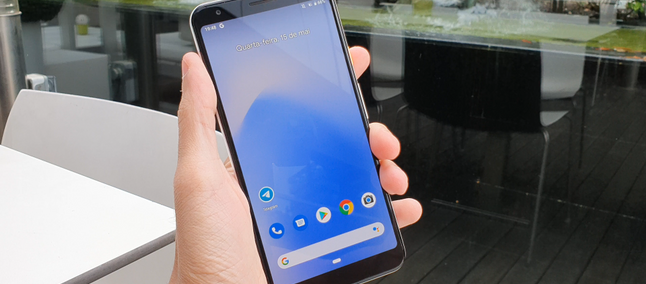 More than having a powerful smartphone and good cameras it is necessary to worry about security.
In every new version of iOS Apple shows how important this is to it, but what kind of discussions are there about it in the Android universe?
Brands generally provide security updates for an average of two years, and yet many do not do so on a monthly basis, as Google recommends. Some devices receive patches every 90 days or more.
Therefore, belief in addition to the generation Pixel – highlighting the Pixel 3 – another cell phone that shares with the search giant the most protected smartphone trophy on the market is the … BlackBerry Key2.
BlackBerry is no longer a reference when we think of smartphones, right? But she is still alive in this market with products like her: Key2, for example, still has a physical keyboard, a feature that is the manufacturer's DNA.
Who raised all that question was the Android Central portal, which highlighted what many already know: Pixel devices have three years of monthly security updates – in some cases receiving up to two patches in the same month – and even Pixel 1 is still updated after those 36 months guaranteed. This puts you ahead of the main competitors when we talk exclusively about security.
Key2 has also become a subject for non-involvement of the BlackBerry in security problems along its path, and for working in a differentiated way in the creation of its products, taking care of eventual privacy problems since the assembly of the kernel that will use in a cell phone.
It is worth remembering, in the past BlackBerry had a great social value. Their devices were among the most expensive on the market and it was common to be the darlings of business. With the revolution of smartphones, the company took time to adapt, and today participates of him without much expressivity.
Recommended: Samsung Bixby wins app store to boost expansion of functions
Now we want to know: between these two, which one would you choose? Tell us in the comments!
Source: www.androidcentral.com