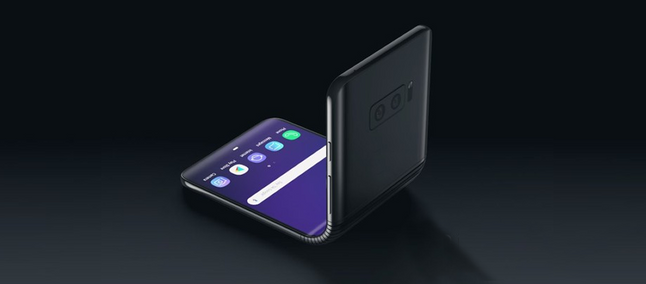 The smartphone market is rocking this year with increasingly powerful devices still in the classic bar format and also with the first generation of folding devices that, while still offering some resistance from users due to their fragile screens, provide a big revolution. for the industry that already needed a sigh of hope.
And just like the dozens of smartphones presented by manufacturers each year, brands are likely to increasingly announce folding handsets with more exotic or safer ideas depending on how the market adapts to new things. And with the arrival of Samsung's first folding, the Galaxy Fold, the company is already preparing for the next model.
The GalaxyClub website found information about the SM-F700F smartphone: it was being tested by Samsung with two separate battery cells whose codes are EB-BF700ABY and EB-BF701ABY. , and the latter would only have a capacity of 900 mAh.
All of the above information about Samsung's project further points to the development of a flip folding smartphone (as in the concept below). In addition to Motorola preparing the return of the popular Razr line for next month, Samsung's numerous patents and the fact that the device under test (the SM-F700F) offers two separate batteries only reinforces all the information we have had so far.
The exact capacity of both batteries has not been revealed, and the 900 mAh cell can be upgraded until the official launch of the device, which was scheduled for the first half of 2019.
In December 2017 leaked documents displaying a flip-flop Samsung device, where the smartphone had a flexible screen and whose body folded in half. Just a month later another patent already pointed to the development of another half-folding handset, but with a lower Edge style edge to display notifications when the handset was closed. In February 2018 another patent registered by Samsung again featured the flip format, and so we began to believe that the company was very interested in presenting a final model with such an idea.
Such a folding flip-shaped Galaxy would hit the market with a 6.5-inch screen and a possible 21: 9 aspect ratio, but there is no great certainty about the design of the device, nor its specifications, let alone the price.
Recommended: Finally! Following Telegram, WhatsApp will allow account usage on more than one device
What do you think of the idea? Do you prefer the current folding format of Galaxy Fold with one internal and one external screen, the Huawei Mate X format or the flip folding view like the Motorola Razr 2019?