The Windows 10 April Update is between us . Released last week, it came to replace Fall Creators Update, which until then was present on more than 90% of the world's computers . The new update brought new exciting features and enhancements. However, it has some headache for some users, and even had its distribution interrupted for some users due to incompatibility problems with some SSDs .
Now another situation is occurring. According to Reddit users, Microsoft has removed the option to shut down without installing updates if it has a pending update. That is, if you have an update ready to be installed, you can not shut down the computer without doing so. Previously there were the options "Update and shutdown", "Update and restart", in addition to the traditional "Shutdown", "Restart" and "Rest".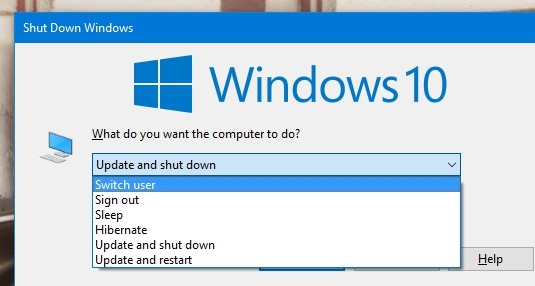 Among the news that came with the April 2018 Update is the Timeline feature, Focus Wizard, user privacy enhancements and the promise of faster updates.
While the latest update is getting bug fixes, Redstone 5, the next major update is already being worked out , and should be announced before the end of the year, possibly in October.
With this change in shutdown options reported by users, Microsoft may be seeking to force users to install updates, which are often considered important.
What do you think of this situation? Say it in the comments.
Source: Reddit