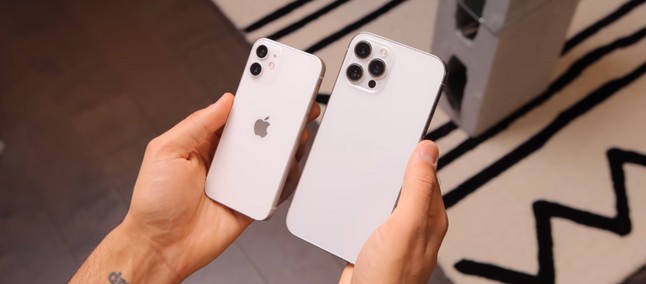 A new report published by the market analysis company Counterpoint Research revealed details about the ten best-selling smartphones in the first month of this year in the United States, confirming Apple's enormous dominance with the entire iPhone 12 line while competitors such as Xiaomi and Samsung stand out for your incoming cell phones.
In the list released, we see that the iPhone 12 was the best selling model in the US in January, conquering alone 6% of all market sales in the month. Right after that, we see the iPhone 12 Pro Max and iPhone 12 Pro dominating the podium.
It is interesting to note that, although the iPhone 12 mini has sold few units on a global scale, the powerful compact smartphone still appears among the top ten best-selling smartphones, still above the Galaxy A31 and the iPhone SE 2020.
In the list we still see the Redmi 9A in the fifth position, Redmi 9 in the sixth position, and the Galaxy A21S in the seventh position, all of these being entry-level smartphones with low cost in the American market.
It is also interesting to see that, of all ten models, only Apple manages to score its most expensive and most powerful smartphones. The list does not present the new Galaxy S21 as the trio was only announced in mid-January with a launch at the end of the same month.
Recommended: Galaxy M42: teaser confirms first phone of the Galaxy M line with 5G
Counterpoint also points out that the arrival of 5G to iPhones was one of the reasons for the high sales. With the arrival of the new iPhone 13 with major improvements in cameras and screen, Apple is expected to have a significant jump in sales compared to current-generation models.