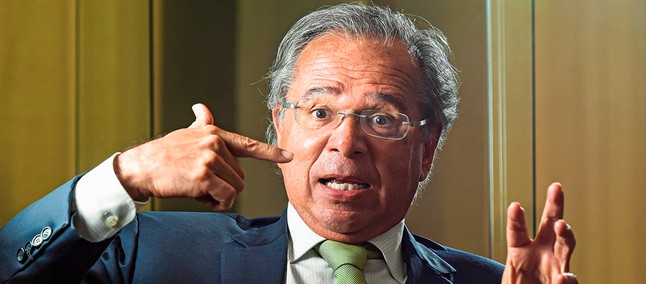 And it seems that it has become fashionable among hackers to carry out the smartphone invasion of politicians belonging to the Federal Government summit. Recently the Minister of Economy Paulo Guedes was the victim of this illegal action, which was quickly detected and reported to the authorities.
The information was shared with the press by the minister's adviser, stating that the situation occurred on the night of last Monday (22) around 22:30, when was detected the entry of Paul Telegram application, the same app in which several conversations of minister Sérgio Moro were leaked.
Upon noting the cloning of the number, a note has been issued so that messages sent by Paulo Guedes's number are disregarded until he can solve this problem. Also in the newsletter, it was confirmed that appropriate measures are being taken to unmask the "bad guys", as the minister called hackers in conversation with GLOBO columnist Lauro Jardim.
On Sunday night (21), Congressional government leader Joice Hasselman also said her cell phone was hacked illegally as she realized she was establishing a Telegram communication with journalist Lauro Jardim, something that was not happening by action. her inside the app.
Recommended: Kodak wants anyone to scan old photos with a piece of cardboard
It is not yet known whether the cases are only occurring through an action taken from a Telegram vulnerability, or a cyber action to uncover political secrets through highly representative names within the current government.
So, dear reader, what do you think about these routine attacks? Tell us in the comments!
Source: olhardigital.com.br