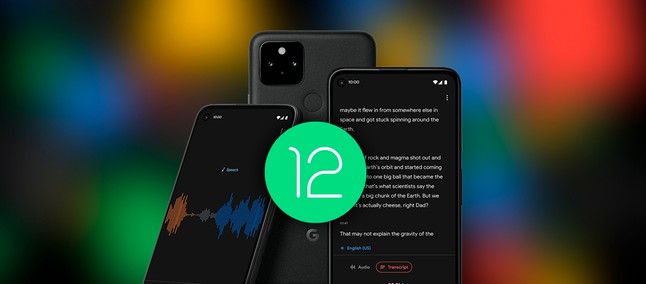 Since the release of Developer Preview 2 for Android 12, the latest version released to developers, some users have noticed errors and problems with the future final version of the operating system. Now a new update is released focused on fixing minor problems on the platform, such as an adjustment in WebView that caused some applications to close immediately.
Release date: March 29, 2021

Build: SPP2.210219.008.A1

Emulator: x86 (64-bit), ARM (v8-A)

Security package: March 2021

Google Play Services: 6/21/19
Enthusiastic users or developers using Android 12 in the beta can update via factory image or OTA. Remembering that this update is available for smartphones of the Pixel 3, Pixel 3a, Pixel 4a, and Pixel 5 lines.
Google releases Developer Preview 1.1 from Android 12 with bug fixes
Google released the first preview for Android 12 developers on February 18, now, less than a month later a new version is being released called Android 12 DP 1.1, which arrives with bug fixes found in the current version.
Among the news cited by Google in the list of changes for Android 12, DP 1.1 is the security patch of March 2021. Some of the problems solved are:
WiFi connection instability
Error displaying "System Interface stopped" warnings
Excessive battery consumption in standby mode
Fingerprint reader failures
Unexpected cell phone reboots
In addition, other minor issues are also being addressed in this release, giving more stability to the Google operating system.
Among the details of this new version, we have the build SPP1.210122.022 with Google Play Services 21.02.14 installed. The OTA file used for the update weighs 1.7GB for Pixel 5 users, while the full image for installing from scratch is 2.1GB.
Recommended: My Viking For PC (Windows 10, 8, 7)
If you wish, you can download the Android 12 DP 1.1 update from the link below:
Source: developer.android