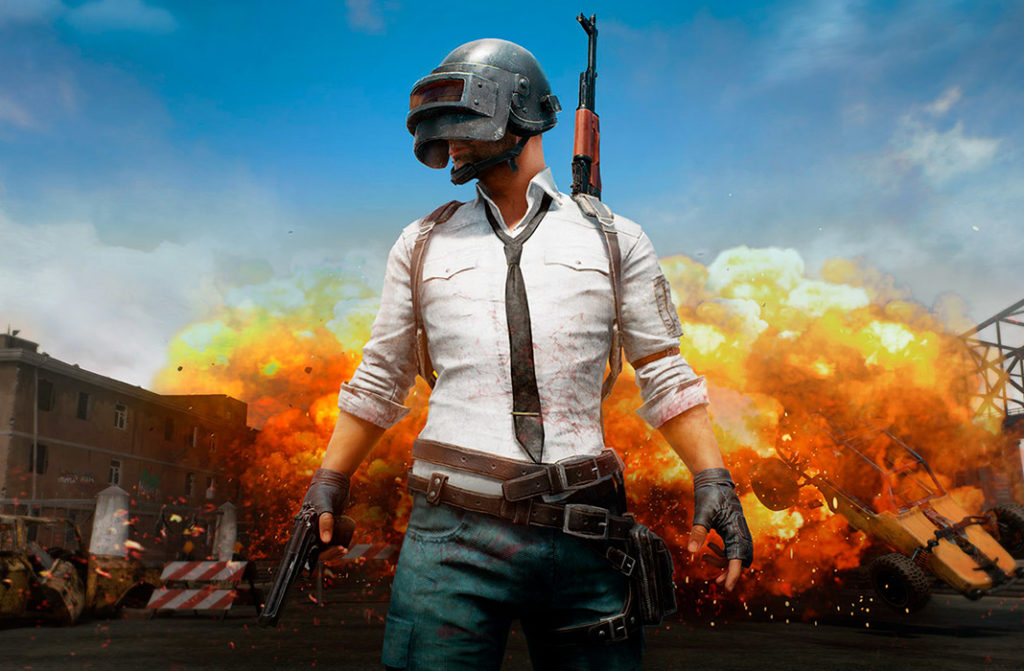 The arrival of PLAYERUNKNOWN'S BATTLEGROUNDS to mobile devices is one of the best news possible. Already few doubt the tremendous importance of the video game for smartphone and tablet, but releases of this style further reinforce this fact. PUBG Mobile is gathering all kinds of players and we think it is necessary to give some tricks to master this Battle Royale. A list of essential tips to survive in PLAYERUNKNOWN'S BATTLEGROUNDS during our first contacts with the game. So you know: win, win, chicken for dinner!
Choose the landing area well
By topic that sounds, selecting the landing area is one of the most important things of PUBG. It is necessary to fall into an area where there are buildings to obtain weapons and equipment quickly, although ideally, it is not too obvious areas. Luck influences, since we do not know where the other players are going to fall, but choosing more isolated places can be a good start. Nothing like starting the game on the right foot.
Collect everything you can at the beginning
Ok, we keep throwing the obvious. It is clear that collecting objects at the beginning of the games is fundamental, but it never hurts to remember it. Bearing in mind that at the beginning we are an easy target to fall defeated, the best we can do is monopolize everything we see on our way. Later we will have time to choose what we have, but at the beginning, we can not make too many concessions. Having activated the auto-loot can be a great option.
Close the doors of buildings
PLAYERUNKNOWN'S BATTLEGROUNDS is a game where stealth is key to survive. It is not about becoming Solid Snake, but at least it is important to close all the doors we have opened. Either to hide from possible enemies or to ambush unsuspecting people. In addition, this will make us more cautious when we go to enter a building that seems closed and shut.
Be patient
Stealth is essential, so nothing like accompanying him with a good dose of patience. Going to the Rambo will surely make us fall fast, so it's better to take things slowly. We must never forget that we are 100 people on this battlefield and that the audacity will probably give us more dislikes than joys. This necessary patience will also make us look for the always useful sniper rifles.
Always have a vehicle at hand
The different vehicles of PUBG are not vital to win a game, but they are certainly relevant to make our lives easier. Covering long distances running can sometimes be impossible if time has been thrown over us and our area is becoming toxic. Therefore having a vehicle nearby can help us not to perish in an absurd way.
Do not lose sight of the map
We have to train our eyes so that we never lose sight of the upper right corner of the screen. The map is one of the most useful tools of PUBG Mobile because we will see which direction the nearby shots are coming from. You always have to be prepared, either to take cover or to place our next prey in our sights.
Activate running automatically
We can see ourselves saturated with a large amount of information we see on the screen of our terminals. PUBG Mobile is a game full of actions to perform and many times our left thumb does not allow for more. These moments of panic are solved thanks to activating the power to run automatically. We just have to press and hold our thumb for a few seconds in a certain direction. We can now focus on more tasks such as, for example, staying alive. If we want to stop running like this, we just have to touch the movement panel again.
Try to have short and long-range weapons
If we stay alive for a long time, the first thing we have to do is congratulate ourselves for it. It is not easy to survive among 100 people fighting, so kudos to us. After that, we can focus on having an adequate team, where having short and long-range weapons will make our survival longer.
Do not jump on supplies
When we see an airplane flying over the sky and our equipment is not the best, a halo of hope reaches us into the bowels. But do not be foolish in PUBG Mobile. A falling supply box can be too big a risk. It is very easy that there are players waiting for someone to dare to pick up that gift from heaven, so any precaution is small. Again we have to be patient and make sure we are alone in that area. The red flare is a bait too attractive for other players do not try to take advantage of an easy frag. Or even we ourselves can wait to crouch for some innocent to try.
Move and shoot at the same time
If we get into a skirmish, it is not always positive to sit still and try to hit the head of our rivals. A tip to keep in mind, and more in the shorter or shorter distances, is the fact of shooting and moving at the same time. The version for mobile devices of PLAYERUNKNOWN'S BATTLEGROUNDS is not as precise and this fact invites us to the combat to develop somewhat more aggressively. Not stopping to move can be the key to survive in more than one encounter.
It borders the action area when it is reduced
The gameplay of PUBG Mobile is based on the fact that the area of action becomes smaller as the minutes pass. Instead of panicking and running into the new circle where the game is concentrated, it is often positive to stay on the edge. This will make us go unnoticed and give us good shooting options on the unwary who want to arrive as soon as possible.
Choose the gameplay over graphics quality
It is clear that we all want to enjoy PUBG Mobile with the best possible appearance, but graphics can be deadly if our device is not up to date. It is essential that we give priority to the game being fluid so that our games are not an accumulation of pulls. Luckily, the customization options of PUBG on mobile are very extensive so we can go testing what features are better for our terminal.
Be a team player when you are in that mode
We end with a rather cliche phrase, but not everyone takes into account. If we get into games by squadrons, it is foolish to play in the same way as when we do it alone. Communicating well with a team is absolutely necessary for the game to come to fruition. From the beginning, you have to establish the landing points and it is always positive to advance in the company to finish before the rivals. If you are not willing to play with this in mind, it is best to continue playing in the other game modes.
PUBG Mobile for Android  [APK] | Download