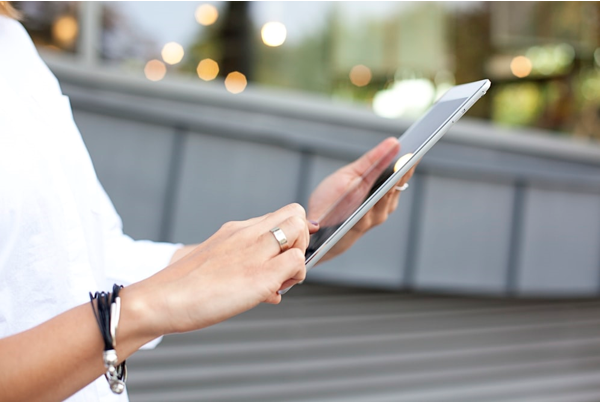 Tablets are surging in popularity, especially among students. They are always on the go, studying in libraries or cafes, working on group projects with their colleagues, or learning for the next exam. They are more portable than a laptop, thinner, and easier to carry around. On top of this, most of them have Bluetooth or a port to connect a keyboard too, when you need it.
So, your tablet can easily turn into a laptop whenever you need it. The market for tablets is rising and producers are launching new tablet models every year. When you have so many options to choose from, it may be difficult to identify the right one for you. So, no matter if you are a Windows, Apple, or Android fan, here you will find the best tablets for studying in 2022 you can choose from.
Homework help online
Before moving on to the list of best tablets for studying, we take a look into how students use their devices (tablets or laptops). Getting an education is a process that lasts, so they need a device that can support new apps and software. Tablets are mostly used for reading on the go and studying. Many professors give students eBooks to read, and highlighting the most important phrases and organizing your notes is easier with a tablet. Many students ask professional writers to just do my homework for me, but by using a tablet, you can do it yourself. Research, time and project management, or writing is easier with a tablet you can carry with you everywhere. And if you love drawing or graphic design, a tablet is exactly what you are looking for.
So, let's see which are the best tablets for studying in 2022.
Apple iPad Air
Well, if you are looking for one of the best tablets for students, then Apple iPad Air (10th generation) would work wonders. If you are wondering about the specs, you should know that they are very similar to the iPad Pro's, minus a few features. However, it still is one of the best tablets that comes at an affordable price and it offers high performance and portability.
On top of this, if you want to use your tablet for writing essays or assignments, you can easily connect a keyboard to it. If you want to draw and unleash your creativity, the iPad Air supports Apple Pencil 2 technologies. This is one of the tablets that would work for the majority of students, as it is stronger than the normal iPad and it comes with many nice features. Its prices vary between $598 and $730.
Apple iPad
If you are looking for something cheaper but with similar features, the Apple iPad is the one you are looking for. The 9th generation of iPads comes with larger storage, which allows students to store and read eBooks on their tablets. Moreover, it supports the software of the first Apple Pencil, so if you want to draw or take notes, this is possible.
You may think that because this is the cheapest version of the iPad, it does not offer you the same quality features. But this is wrong. It supports the newest iPadOS, has new front camera features, as well as lighting options. Its prices vary between $330 and $490.
Samsung Galaxy Tab S5E
If you are an Android fan, you will simply love this tablet. This is one of the most loved and best Android tablets on the market, although the next launches will probably beat its specs. However, it is one of the recommended ones for students who want to boost their studying process.
Highly portable and with a nice and vibrant screen, this is one of the most affordable tablets for students. You can also connect a keyboard if you need to type a lot and its prices range between $280 and $330.
Microsoft Surface Go 2
Last but not least, for all the Windows fans out there, we have the Microsoft Surface Go 2. This is one of the best tablets on the market Windows 10 runs on. It is flexible, robust, it has a nice and stylish design, and it is ready to rival its competitors.
Microsoft Surface Go 2 is a tablet for students that have hectic schedules and are looking for a nice studying experience. It works excellent with a keyboard and a pen, and its prices vary between $400 and $480.
Conclusion
If you are looking for the best tablet for studying in 2022, this top tells you everything about the top four of them. They are versatile, flexible, highly portable, and offer you a top-notch user experience. Easy to use and that support the newest technologies, these are some of the most looked for tablets. And in 2022, students will simply love them. Depending on your budget and desires, choose the right one for yourself.