Android has a lot of games and it brings new titles every month. It is much trickier to know which one is a good game. we've discovered many games on the Play Store and make a list of them for you some of these are given below.
List of games for the month of March:
Immortal rogue
G 30 a memory maze
Raid: shadow legend
immortal Rogue:
For rogue games where you're expected to die over and over again, but Immortal Rogue offers an intriguing twist you can find in the title. In this game, you play as a vampire who battles through the ages against a variety of enemies. But even though you can—and will—be killed, you are immortal, so you simply rise up again in a few centuries and resume your long-term quest. When you return, the world will have changed according to your previous failures and success or decisions.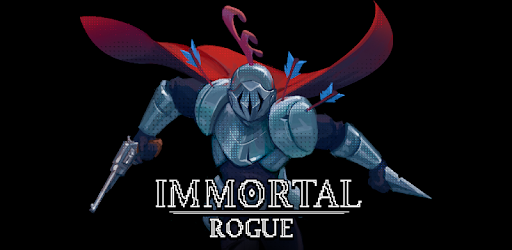 The more levels you beat, the more power-ups you can collect, and get different accessories and weapons that can change your tactics and appearance. You also get the option to 'turn' a mini-boss to your cause and unlock them that gives you bonuses upon your resurrection. To reach higher levels and beat tougher bosses, you'll need to get the bonuses that can carry over after death for that purpose you have to make the choices in who to turn and who to kill and it's not just for story purposes.
Due to well-designed touch control, The action flows smoothly and frantically in Immortal Rogue that make it easy to hack and slash through a level in just a few minutes with one hand. Immortal Rogue costs 5 dollars and isn't released officially yet.it is a very best mobile game which you get against your money and you can play today, without any ads or further IAP.
App version: Varies with the device
Compatibility: Varies with the device
Price: $4.99
G30 – A Memory Maze
It is a puzzle game and it's much deeper than simply matching colors or moving blocks. The mechanics of this game is based on turning various colored dials with pieces of images. When you put them together, they generate phrases based on keywords that tease different variants of an event, or associations of objects. More words are revealed as you turn the dials and match colors. Some of them are saved in a narrative story, which starts out as a collection of blank spaces with the details being filled in out of sequential order.
There is no time limit and score pressure while you progress but it keeps getting more and more complex. Only your own desire to fill in the gaps in your character's story, which, gives the mental stress while you are trying to emulate. It is an elegant integration of gameplay and story. Challenging, beautiful, satisfying but it is a sad game. it is a game for the brain and the heart.
App version: 1.06
Compatibility: Android 5.0 and up
Price: $3.99
App Version: 1.5.5
Compatibility: Android 5.0 and up
Price: Free to play with in-app purchase